The Home Gym: Making the Most of Your Basement Space
Posted on August 6, 2013 | in Thoughts | by Jeff
One popular way to maximize the space of a finished basement is to convert it into a home gym. While the initial outlay can be expensive, it's one of the few investments that literally "pays for itself" in the gym dues you save every month – not to mention your improved health!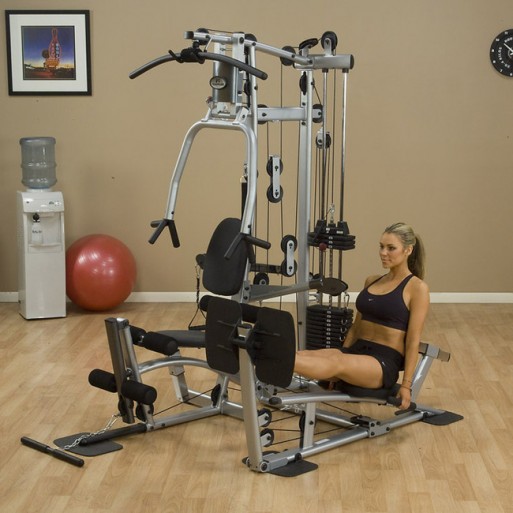 Home exercise equipment tends not to get a lot of use. Some people even joke "it's the most expensive clothesline you'll ever have!" This is largely because home exercise equipment is large, bulky and needs a lot of room to use it effectively.
Which is where a basement gym comes in handy.
Using basement space for exercise equipment is a smart move for a lot of reasons. It gives you the opportunity to lay free weights, benches, treadmills and more out knowing you don't have to tidy them up later (the number one reason people tend to leave their As-Seen-On-TV exercise equipment in the closet) and the space to use them comfortably and safely.
In fact, even just the mental switch of walking into your basement gym has been demonstrated to make people more likely to use exercise equipment – as bedrooms and living rooms are usually places designated for rest and relaxation, and the body subconsciously resists efforts to break that mold by jumping on a treadmill or exercise bike set up there.
If you're looking to turn your basement into a gym, here are some thoughts:
Pumping iron? If you're looking to get toned and build muscle, a rack of free weights is a good place to start, or a resistance tool like a Bow-Flex. Just remember to install rubber mats if you have free weights – you'll save a lot of money in cracked flooring that way!
Clocking some miles? A treadmill or elliptical machine is a great way to work up a sweat. Keeping your cardio equipment in the basement is a nice way to save space, and also prevent injuries if you have kids or pets (who can forget the tragedy of Mike Tyson's child dying in a treadmill accident.)
However you want to use your basement space, one thing to remember is to install a means of egress.
In addition to being a requirement of national building code, a means of egress like a basement window well allows the free flow of air – important in a room that's going to get hot, sweaty and stuffy if it gets any regular use. Adding a source of natural sunlight is also nice – as sunlight has been directly linked to improved health and better fitness.
But an egress window is an investment that makes even more financial sense than a gym, because it actually adds value to your home as well as adding quality to your life and fitness. When you come to resell your property, most homeowners report seeing that an egress window well "pays for itself" in terms of the value it adds to a home.