Family Fire Drills: Don't Forget the Basement Route
Posted on May 9, 2012 | in Thoughts | by Jeff
Egress windows are an important safety addition to any basement redesign – but learning to use them effectively is equally important.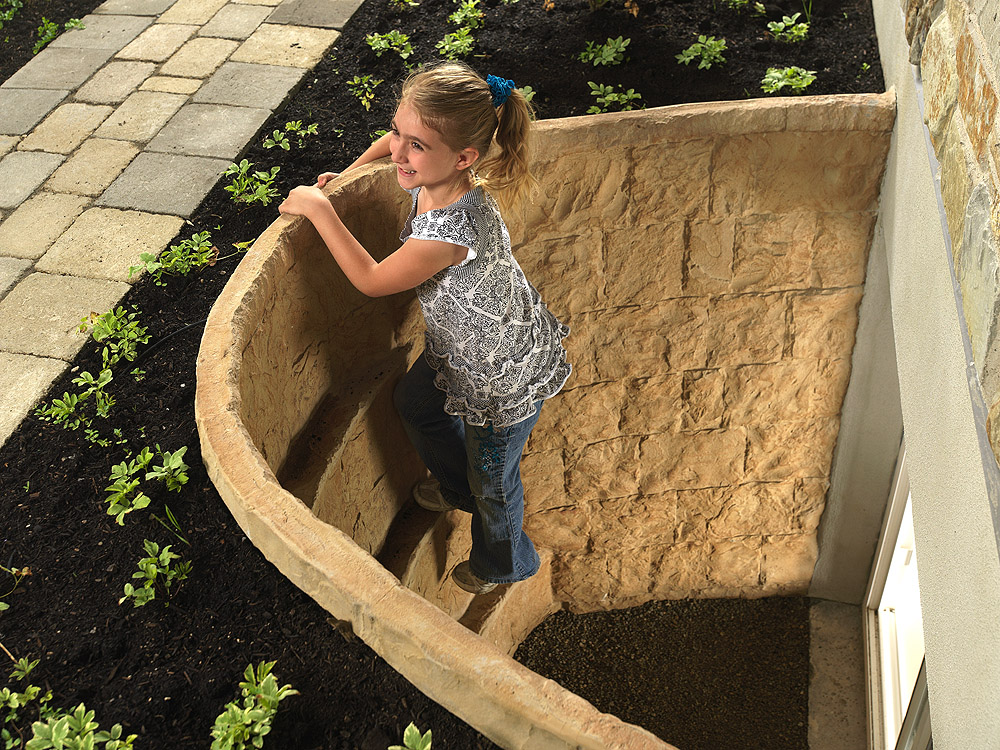 Clarence Klein, from Cleveland Ohio, takes fire drills very seriously.
"When I was just a kid," he explains, "I lost my dad to a fire in our home." Even thirty years later, it's a terrifying memory that stays with him. "That's why I'm a bit obsessive about fire safety in my own house."
For Clarence, that means running his own family through twice annual fire drills – outlining all the escape routes from the home, and where to meet and who to call in the event of an emergency.
"We start upstairs," he says, "in the master bedroom. I installed a drop-down ladder there, so if there's ever a fire the kids will know that this is where they should go to." By ages 11 and 7, Clarence had already trained his kids in what to do in an emergency. "They open the window and go for help."
But this year saw an additional challenge for his kids to face: "We just completed renovating the basement," he explains. "We created a rec room and spare bedroom downstairs so we'd have a little extra room."
Although he'd planned out his escape routes upstairs, fire safety in the basement became a priority even before it was built.
"Building code required a means of egress," he explains, "but I wanted the fire exits the live up to my standards, not just those of the regulators. If there was a fire upstairs, I needed to know my family could get out quickly and safely."
Going beyond what was required in the building code, Clarence installed two egress windows on either side of his basement, with built in steps to allow an easy climb out onto his lawn."
"And before the contractor had even packed up," Clarence explains, "I got my kids to test them out." Both boys were able to open the double-glazed windows and clamber out through the egress windows in just seconds. Clarence was satisfied.
"Now I make sure to add the basement into our fire drills," he says. "The kids and my wife know the safest and quickest route out of the house no matter which room they're in. We also check each of the smoke detectors in the house, and made sure to fit them in the new basement, too."
While fire safety was obviously the focus of Clarence's basement renovation, he admits there are other undeniable benefits.
"The basement looks a lot lighter and airier now they're installed," he admits. "It's great to have the peace of mind knowing my family are safer because we chose to get egress windows fitted – but it doesn't hurt that they look great too."