Don't Start From Scratch When Installing Basement Windows
Posted on October 2, 2012 | in Products, Thoughts | by Jeff
Many older basements don't have a means of egress installed – but a lot of them do have some kind of window or opening to let light and air in. If you're not sure where to start with your basement renovation, why not consider using these existing windows to help you install your egress windows?
More and more American homeowners are converting their basements into furnished family rooms, spare bedrooms, home offices or rental apartments. In order to meet building code, however, it's necessary to have a "means of egress" installed.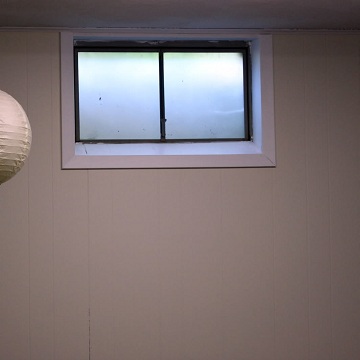 One tip we recommend for homeowners installing basement windows and egress window wells is to use existing windows and openings if they can. Most basements have some kind of windows in them – even if they're only a few inches high. Even before building code required them, people realized these windows were important to let light in, and moisture out.
You can often enlarge these openings and use them to install basement windows –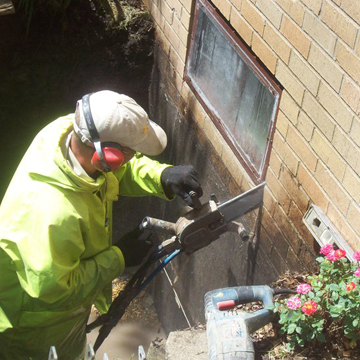 maintaining the width of the existing window and just extending the opening down until it's big enough to install a basement window.
Two things make this a smart move:
Firstly, it means half the cutting has already been done for you. One of the toughest parts of cutting a hole in a basement wall is getting started, and by expanding a basement window you already have the hardest part accomplished.
Secondly, a common standard width for basement windows is 30" – which is ideal for installing our In-Swing Egress Window. At 27" wide, it's easy to add a frame and insulation and have a practical and code-compliant basement window installed without extending the width of the existing window.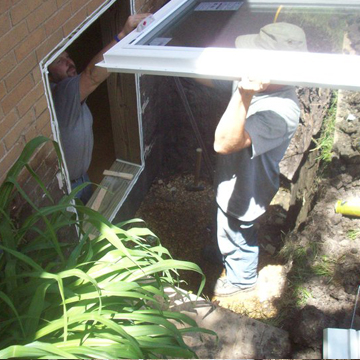 The only problem you might run into is outside of your basement. Check to make sure your existing basement windows aren't too close to stairs and other foundation pieces, which would make it difficult to install a window well.
Also, make sure you call 811 and speak to the Common Ground Alliance about mapping pipes, wires, cables and other underground utilities before you start digging. While using existing windows is a great idea for those adding a means of egress to their basement; it's not always possible depending on the design of your home.