Basement Remodeling: Why More Homeowners are Going For It
Posted on April 23, 2012 | in Thoughts | by admin
If you're a homeowner, you don't need me to tell you that house prices stink right now. Even worse, analysts report things are likely to get worse before they get better.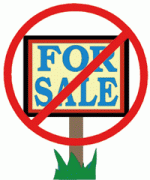 That's why many homeowners are deciding not to put their houses on the market at the moment; and are instead reinvesting their money and renovating their current properties.
One such couple is Dennis and Grace, from Great Neck, NY.
"We bought our house at the height of the market," Dennis says, "and since then, realtors have told us we've lost a hundred grand off what we can ask for it."
"We've had a little girl since then, and we're desperate to move somewhere bigger," Grace continues, "but we can't afford to take a financial hit like that – especially not on our first home."
That's why Dennis and Grace decided that if they couldn't move to a bigger house, they'd make the one they had bigger instead.
"We've only got two bedrooms upstairs," Dennis explains, "but one of the great things about this property is the basement – it's huge."
"It was a finished basement when we moved in, and Dennis turned it into his "man cave." But now we need more room, we're thinking of basement remodeling ideas to turn that space into a third bedroom and an office – for having guests over, and so I can work from home more."
A great plan, and a great investment – but Dennis and Grace faced one issue.
"The house is almost twenty years old. When they were finishing a basement in those days, the contractors didn't add an egress basement window."
That meant any basement remodeling wouldn't be up to code; and could mean big trouble for Dennis and Grace with the township.
"They told us a basement bedroom requires a means of egress," Dennis says. "So any basement finishing would have to include one."
In the end, though, things worked out for the best.
"We were used to hearing bad news from our realtor," Grace explains, "so it was great when she told us that adding egress windows downstairs could actually add to our property value; significantly more than the cost of having them installed."
"It also makes all the difference," Dennis nods. He and Grace eventually decided to add a window in their office, meeting local building codes, and the natural light that shines through really makes the room enjoyable to work in.
"It's like we've added a whole story of useable space to our house," Grace admits.