Get Out of the Dungeon with Natural Basement Lighting
Posted on April 23, 2012 | in Thoughts | by Jeff
A finished basement can add lots of extra room to your home – but the lack of natural light can leave it dark and unwelcoming – almost like a dungeon. Adding an egress window is one great solution to bring natural light to every level of your home.
Kelly loves the sun.
"As far as I'm concerned, the most beautiful part of any home is the sunlight." That was why she bought her beautiful Cape home, overlooking the park in Babylon, New York. "You can spend as much as you want on decorating, but none of it will make your home look as good as clear, natural daylight."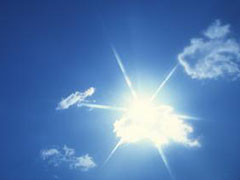 Kelly's decorating style definitely reflects – no pun intended – her love of using natural sunlight. On the ground floor, she's installed south-facing skylights and sliding doors that let the morning sun literally flood her kitchen and living room. She's also made strategic use of mirrors and white satin walls to maximize the beauty of natural light.
But she faced a challenge decorating another level of her home – the cellar.
"Ever since we moved in, my husband and I had been talking about finishing the basement," she explains. "It's a beautiful house, but small. A basement would be a great TV room, and somewhere to keep the exercise equipment."
But one obstacle was the lack of natural basement lighting.
"You know how much I love the sun," she laughs, "so you can imagine what I thought of that dark, dank, gloomy cellar. It was like a dungeon. I hated going down there."
Fortunately, finishing the basement gave Kelly and her husband the opportunity to kill two birds with one stone.
National building code requires all finished basements to have a means of egress; and when Kelly and her husband started shopping around for egress window wells, they realized that choosing the right ones would be a great way to let natural light into their gloomy basement.
"Basement windows really lightened up the place," Kelly says. "Obviously not to the same degree as my skylights or sliding doors upstairs – but they work well at adding light to a basement. It certainly didn't feel like a castle dungeon any more!"
Kelly used the same tricks downstairs as she did upstairs – using bright white walls and a few strategic mirrors to really make use of the light the windows provided.
"In the morning, you don't even need to turn on a light," she explains. "It's as bright as day down there." As far as Kelly's concerned, "it's like adding another upstairs level to my home."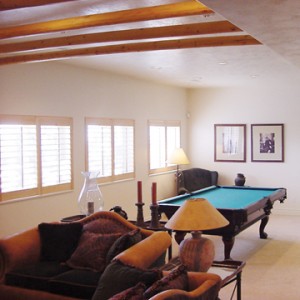 The best part is that adding all that extra light wasn't an additional expense – it was something she and her husband would have had to do anyway. Although Kelly's impressed with the illumination the windows provide, she's also reassured that they offer a safe exit from the basement in the event of an emergency.